Show Up. Stand Up. Speak Up.
join a tribe of supportive, like-minded women.
Design the Life of Your Dreams.
empower yourself to Have it all.
Class begins September 18th!
IT's TIME TO GIVE YOURSELF PERMISSION
Whether you're a business owner, full-time mom, or simply a woman who wants to enjoy life at a deeper level—it all starts with granting yourself permission.
Every woman faces unique pressures, obstacles, and challenges—but it's how you show up and overcome them that defines your life. You may not know exactly what you want or how you'll get there, but when you join a community of empowered women, you'll be able to design—and live!—your dream life.
DISCOVER YOUR TRUE POTENTIAL
When you consciously decide to grant yourself permission you're taking the first step to discovering your incredible true potential. You're tearing down walls, removing obstacles, and leveling the playing field. It's the moment you decide to be great and embark on your dream life.
START BY JOINING OUR TRIBE
This is more than an online course. Permission Granted takes you on a personal journey over the course of a year where you'll create your dream life—but you won't have to go it alone. Our community of women comes together as a powerful force that drives every woman forward.
WHAT TO EXPECT ON YOUR INCREDIBLE JOURNEY
365 Days of Support: The active Private Facebook Group will become your place of community. Here you'll get personal support on a day to day basis. You'll be able to workshop your struggles, celebrate your wins, show your expertise, and get answers to your most pressing questions.
12 Key Topics: Each month you'll get new techniques to guide you through the process of divinely designing the life of your dreams. We'll cover 12 specific topics related to granting yourself permission via LIVE Zoom calls. You will have lifetime access to the recordings of these calls.
Expert Guests: You'll receive unprecedented access to some of the most sought-after experts and speakers in the world of personal development and business. You will have lifetime access to the recordings of these calls. (Stay tuned as our EXTRAORDINARY experts are revealed!)
Tons of Bonus Content: We'll be adding tons of value along the way! You'll have access to past expert calls from people like Iyanla Vanzant, Lisa Nichols and JJ Virgin, just to name a few. We'll also be adding guided meditations and tons of bonus downloads over the course of the year!

Permission: Become the incredible woman you were born to be. The place is here. The time is now.
Let's go there together.
What will we cover?
Each month Patty will teach on an aspect of granting yourself permission to live your best life. At the beginning of the month you'll receive a link for downloadable worksheets and suggested homework assignments that correlate to the monthly lessons. In addition, Patty and her team will be actively engaging in the Private Facebook Group and creating a community of support and encouragement as you move through the monthly modules.
Ready to Grant Yourself Permission?
Check out just a Few OF our guest experts (!)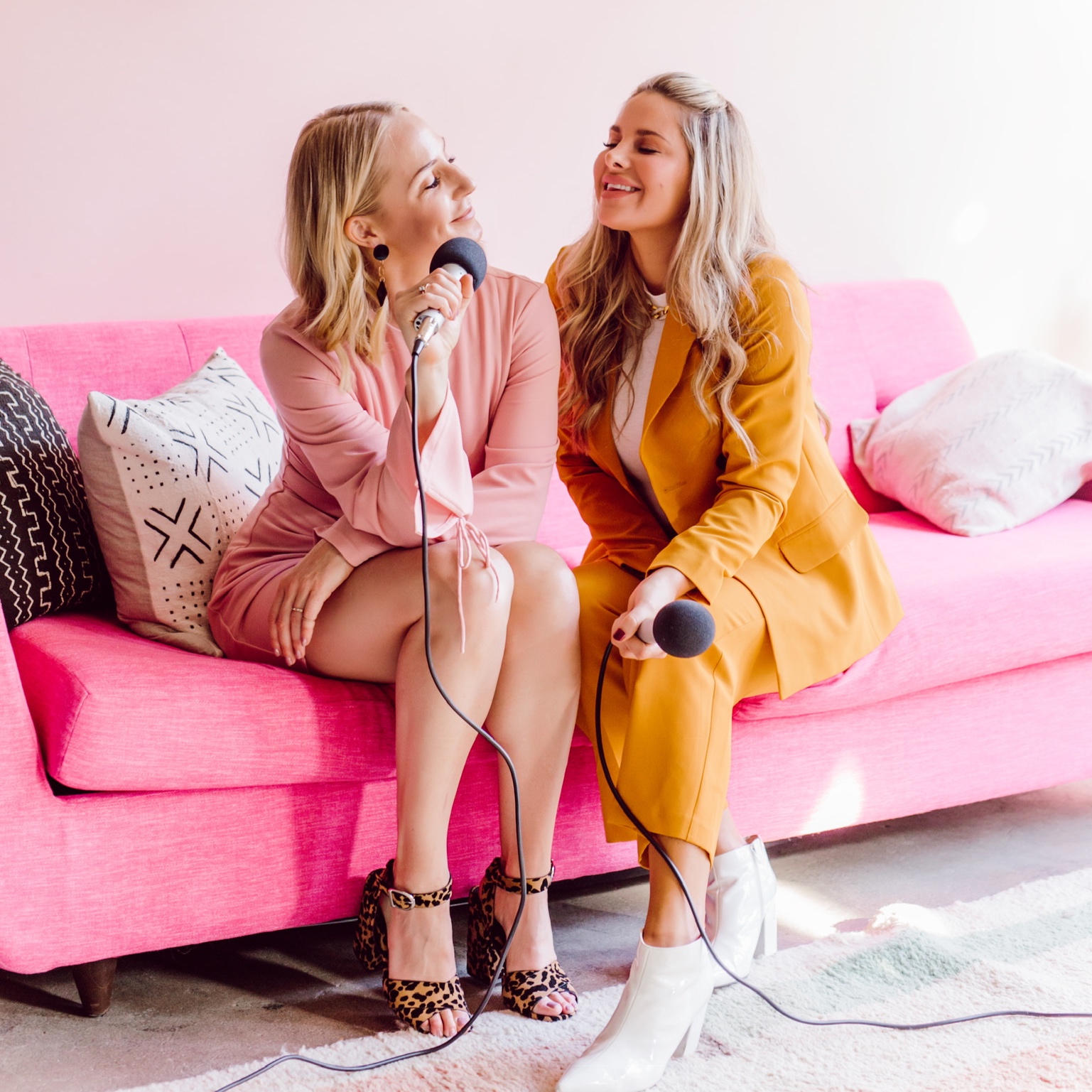 Lindsey Simcik & Krista Williams
HOSTS OF THE ITUNES TOP 50 PODCAST, 'ALMOST 30'
#1 NEW YORK TIMES BEST-SELLING AUTHOR & INTERNATIONAL THOUGHT LEADER
CEO, THE FEMALE QUOTIENT & INTERNATIONAL THOUGHT LEADER
MOTIVATIONAL SPEAKER & CEO, MOTIVATING THE MASSES
#1 BEST-SELLING AUTHOR & MANIFESTATION EXPERT
TRANSFORMATION ACTIVIST AND MINDSET & MEDIA STRATEGIST
#1 NEW YORK TIMES BEST-SELLING AUTHOR & TRANSFORMATIONAL LEADER
LIFESTYLE ENTREPRENEUR & PODCAST HOST OF 'EARN YOUR HAPPY'
OLYMPIC GOLD MEDALIST & MOST DECORATED AMERICAN FEMALE ALPINE SKIER, PHILANTHROPIST, MODEL
"The idea for Permission Granted came to me as I was sitting up one night feeling frustrated about all the times in my life that I didn't ask for what I truly wanted — times where I didn't stand up for myself, or felt less than what I should have — because I let professional accolades and personal recognition define my self-worth.
I wrote 14 New York Times Best-Sellers, and I remember feeling like I was an imposter — like these books weren't really mine and I was just doing my job.
I remember feeling like no matter where I was, I should have been somewhere else. If I was home enjoying my family, I felt guilty I wasn't working. If I was on tour promoting Chicken Soup for the Soul, I felt guilty I was missing out on some big milestone or memory with my family.
But then, I vividly remember the first moment I consciously decided to grant myself permission. I was sitting on a plane on the way to a book signing, thinking to myself that I should be at home. I was having incredible success at work, but I realized in that moment that I hadn't even stopped to enjoy it! I was too busy feeling guilty and thinking I should be somewhere other than where I was. Should I really be out promoting all of these books? Will my kids understand that I'm doing all of this for them?
The self-talk never stopped. In that moment, I realized I had a decision to make — continue to feel stressed and guilty, or celebrate my success and step into being present wherever I was. I made a choice to grant myself permission. I was done feeling guilty. I decided from then on that I would simply be present and enjoy my life.
My passion for this Permission Granted program was born largely from the pain of regret — that I didn't grant myself permission sooner, that I didn't ask for what I wanted, that I didn't speak up when I had important things to say, and that I didn't feel as worthy as I should have felt. I'm inspired to help future generations of women avoid these causes of pain. The time to grant yourself the permission to SHOW UP, SPEAK UP and BE SEEN — as you truly are — is now."
It doesn't matter where you are in life, the process of granting yourself permission is a personal journey that empowers you to:
- Say 'YES' and make the most of every opportunity.
- Unlock your potential and rediscover your greatness.
- Live in the Present and enjoy your life like never before.
grant yourself permission
Getting started couldn't be easier. We have multiple payment plans available.
We can't wait for you to join us!
Frequently asked questions (FAQ's)
Q: When are the calls?
Each month there will be two Permission Granted Level 1 calls and one additional small group call for Permission Granted Level 2. We release the call schedule quarterly, but in general we do our best to keep all the calls between 10:00 PM and 1:00 PM PST. All calls are recorded and you'll have access to them for the lifetime of your membership. The first quarter call schedule is:
1st Quarter Level 1 Call Schedule:
PG Call 1 - Wednesday, September 18th @ 10:00 AM PST
PG Expert Call 1 (Lori Harder) - Wednesday, September 25th @ 12:00 PM PST
PG Call 2 - Thursday, October 23rd @ 10:00 AM PST
PG Expert Call 2 ( Michelle Sorro) - Thursday, October 10th @ 1:00 PM PST
PG Call 3 - Thursday, November 7th @ 10:00 AM PST
PG Expert Call 3 (Krista Williams & Lindsey Simcik) - Tuesday, November 12th @ 12:00 PM
1st Quarter Level 2 Call Schedule:
PG Coaching Call 1 - Tuesday, September 17th @ 10:00 AM PST
PG Coaching Call 2 - Monday, October 21st @ 10:00 AM PST
PG Coaching Call 3 - Tuesday, November 5th @ 12:00 AM PST

*Please note: We do our absolute best to keep the calls as scheduled. From time to time an unforeseen scheduling conflict may arise, and these call times are subject to change.
Q: Is there a guarantee?
With this program, we offer a 30 day money-back guarantee. This means you can try out the first month of the program risk free! If you aren't satisfied for any reason, please email jocelyn@pattyaubery.com within 30 days from your purchase date to receive a full refund.
Q: Will there be any opportunities for meeting in-person?
Over the course of the year, we'll be rolling out several Permission Granted events throughout the country. We'd love to meet you in person at one of these events!
Hear what Jack Canfield has to say…
Interested but still have questions?
Fill out the form below and someone from our team will get back to you within 24 hours.